Summer Ready with Budha Bubbles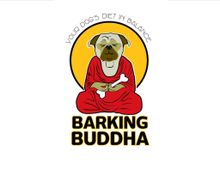 Woof Gang Bakery & Grooming San Antonio is proud to carry Barking Buddha in San Antonio, Texas. We are Natural Cravings Pet Treats and Barking Buddha Pet Products. We are a family owned and operated company dedicated to making healthy and delicious treats, chews and bones that your pets will love to eat. Our livestock is raised without added antibiotics and are treated humanely as well as being Sustainably Sourced. We are a company that takes pet health very seriously, we take time to investigate the products we sell so that you don't have to.
The media is full of reports of sickness, joint swelling, excessive weight gain, blindness and even death from products that are imported from Asia and other parts of the world. We understand that the folks that buy high quality dog treats also want all natural product s that are good for their pets. Because of these reasons we have created two brands that bring both 100% USA and Sustainably Sourced as well as FDA approved Grass Fed and Free-Range South American products
Dog Treats & Chews
Barking Buddha Green Lamb Tripe Sticks 
USA Beef Roaster Bites 3.5 oz
USA Turkey Sizzle Sticks
USA Chicken Breast Strips
USA Beef Liver Jerky
Beef Weasand Chews
Braided Bully Stick
Jumbo Bully Stick
Curly Bully
Come visit our pet supply store in San Antonio, TX specializing in quality food, treats, and supplies for cats and dogs.